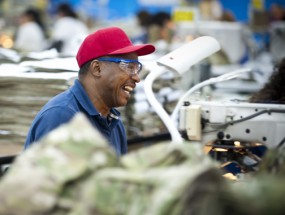 SDV Command Source, LLC,
SDV Command Source LLC, provides high-quality goods
and services in response to requirements from Government Agencies and selected private businesses. We are fully compliant with the Federal Acquisition Regulation for contracts with a Service-Disabled Veteran-Owned Small Business. We are a fast-growing and dynamic company committed to employing Service-Disabled Veterans and Veterans, while maintaining the strictest standards for quality, performance, and on-time delivery. Let us show you the difference we can make in your business and in the lives of our nation's most deserving men and women— our Veterans.
Our Commitment to You
---
Service — unparalleled
Dedication — unquestioned
Values — uncompromised