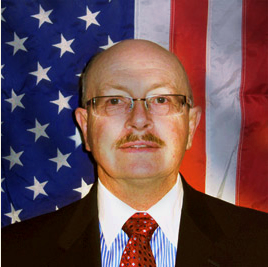 Everette F. Coppock, III
SDV Command Source, LLC (SDV), prides itself on the exceptional employees who comprise the SDV Team. What distinguishes us from others is our commitment and practice to employ Service-Disabled Veterans, Veterans, and their family members whenever and wherever possible in support of our contracts.
A key member of our Team is CSM (ret) Everette F. Coppock, III, and we are proud to highlight Everette in our website's new feature "The SDV Difference."
Everette F. Coppock, III, joined SDV in October 2009 and serves as the Project Manager for the SDV Command Source, LLC, U.S. Army Installation Management Command (IMCOM) POV Storage, West Region Contract. This effort supports Soldiers deployed to Iraq, Afghanistan, and other contingency operations on 6 Installations in the Western United States. He brings a wealth of professional experience in leadership, logistics, transportation, and training from a distinguished and decorated 30 year career in the U.S. Army, retiring as a Command Sergeant Major, the highest rank an enlisted Soldier can achieve. His awards and accomplishments are numerous to include service in combat and upon retirement, transition to a distinguished business career.
SDV is truly fortunate to have a notable leader such as Everette our Team. He personifies the values and ethics to which we subscribe and epitomizes the SDV motto—"Serving the Most Deserving"