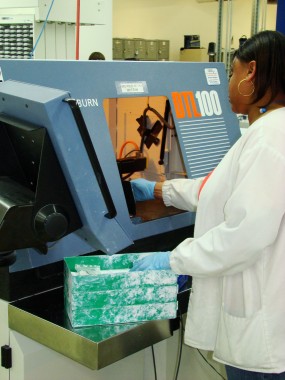 What We Do
SDV COMMAND SOURCE, LLC (SDV), is a Service-Disabled, Veteran-Owned Small Business (SDVOSB) with the capability to manufacture and provide a broad range of products and services including:
Cut and Sew Products – Uniforms, equipage, and related goods
Optical Manufacturing and Eyewear Fitting Services
Logistics Support and Services
Warehousing and storage
Inventory Management and Control
Maintenance Management and Operations
Transportation Management and Operations
Call Center Operations
Mattress Manufacturing
SDV serves large and small businesses, as well as Government and AbilityOne agencies, either as a prime or sub contractor. We are committed to doing the job right, on time, and on budget, and we tailor our services to suit your needs.
We are extremely proud of the Service-Disabled Veterans and Veterans who comprise the majority of our workforce. They strive to exceed expectations with the same dedication, discipline, teamwork, loyalty, and selfless service they exhibited when serving their country in uniform.
To find out more about the services and products we offer or to visit our facilities, please contact us at 336-714-1582 / 336-714-7419 or info@sdvcommandsource.com