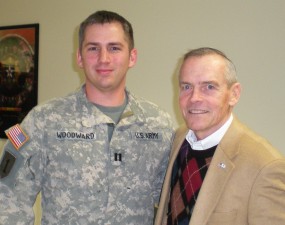 Why SDVCS?
AT SDV COMMAND SOURCE, LLC (SDV), we take pride in the products we provide and the services we perform in support of Government Agencies and the private sector.
Our military, Government Agencies (DHS, DoS, DOD), and nonprofit clients turn to us because of our commitment to customer satisfaction and our reputation for doing the job right, on time, and for a reasonable price. We want to be your SDVOSB team of choice—as your subcontractor or with you as a subcontractor to our prime.
Most importantly, SDV is committed to employing Service-Disabled Veterans, which means that when you choose SDV, you help to provide opportunity and employment for our nation's most deserving, proven, and dedicated citizens.
Large Business
SDV has teamed with some of the nation's largest Government and Defense contractors. We provide the people, products, and services they need to meet their customers' needs and achieve their Small Business federal subcontract requirements.
Small Business
SDV partners with other small businesses to create stronger, more responsive bids that meets all customer requirements.
Public Sector
SDV is a SDVOSB-certified and compliant with all state and federal regulations. We work directly with Government Agencies on meeting their needs for a wide range of products and services. We are a responsive and reliable contractor, and we understand the importance of providing value to taxpayer-funded projects.
AbilityOne
SDV has proven operational experience working with AbilityOne agencies. Our SDVOSB certification enhances their capabilitiy to obtain federal contracts in a business environment that is growing increasingly competitive. We're involved with both manufacturing and service, from textiles to eyeglasses. The benefits are numerous, and these opportunities bring employment to citizens with disabilities and our Veterans—an unbeatable team!